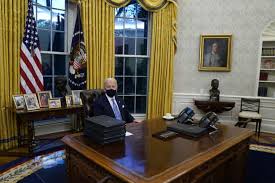 The biggest Franklin news of the week is the presence of the gray-coat portrait in the Oval Office.
The history of this painting, President Biden's rationale for selecting it, and how this might refresh a conversation about Franklin's historical value and worthiness is more substantial and important than I can approach at the moment.
As the lady says, watch this space.
See Also