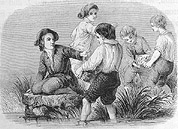 Founders Online this has to be listed first, as it contains headnotes and footnotes from the Papers. However, inexplicably, I do not find the Autobiography in my search results.
The Packard Humanities Institute publication of the Papers (Click to Agree page) includes the Autobiography (a search on rambling digressions works here, but fails on the Founders Online, likewise Anecdotes of my Ancestors). The editorial notes are not included.
Way to Wealth: Poor Richard Improved, 1758 Papers.
The Library of Benjamin Franklin – Edwin's Wolf and Kevin Hayes' book online, and the LibraryThing Catalog that lists 3,747 titles.
Historical Sources Online
Other Current Sources