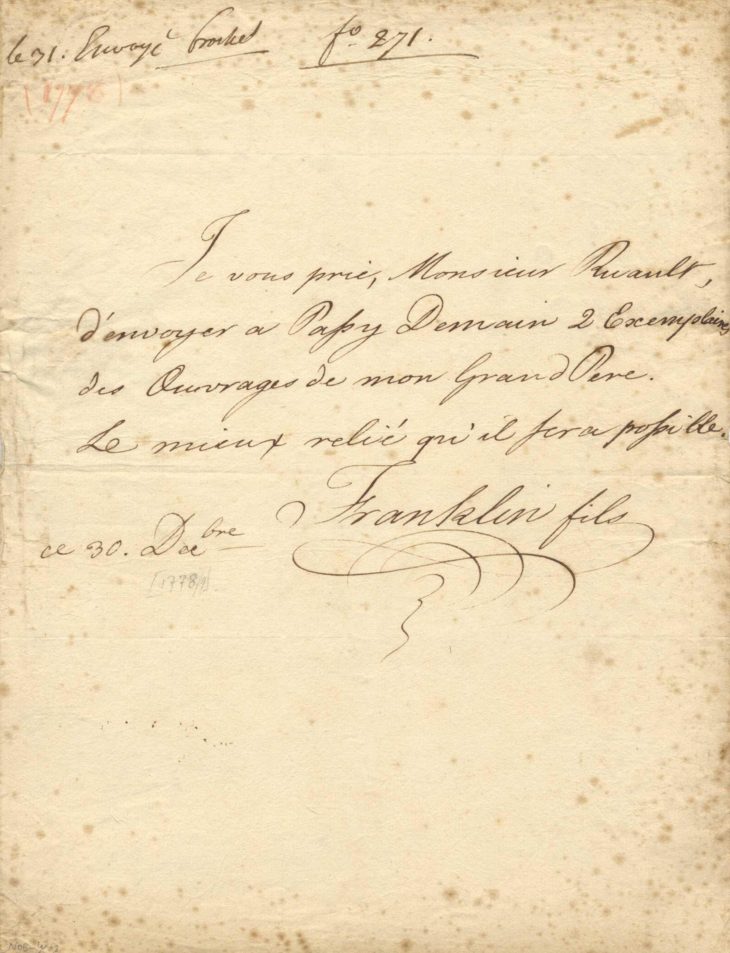 There is a lovely manuscript letter written by William Temple Franklin coming up for auction (March 26, 2020, in Malaga, Spain). The image captures his fabulous handwriting.
On December 30, 1778, WTF wrote to Monsieur Ruault, Librarian, stating `I beg you, Monsieur Ruault, to send to Passy, tomorrow, 2 copies of my Grandfather's works. The best binding that you can." Annotated to the upper left corner in the librarian's hand "Sent on the 31st [illeg]" A blank address leaf identifies "Monsieur Ruault – Libraire – Rue de la Harpe – F.b St. Germain", bearing several postmarks.
Who were these two copies intended for – a visitor to Passy in late December 1778? Suggestions are welcome!
See Also