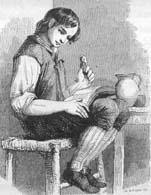 The Library Company of Philadelphia is in a two-year project to develop the Library's Graphic Arts Department. The project is called Imperfect History: Curating the Graphic Arts Collection at Benjamin Franklin's Public Library.
I found this American version of the Ages of Man interesting: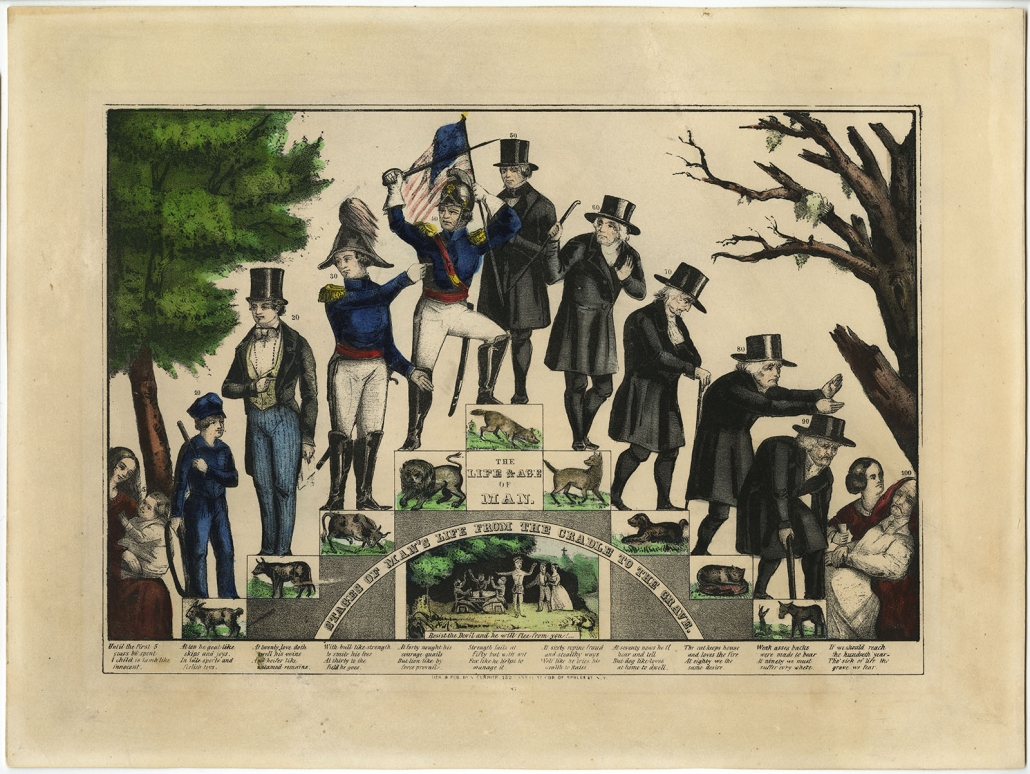 Benjamin Franklin Bache's one-penny specie (one ninetieth of a dollar) from August 6, 1789, also caught my eye.
I found myself looking at a handwritten notebook associated with Benjamin Franklin (perhaps the uncle), but cannot find it again. I expect that time spent on the How to Search for Collections would be well rewarded.