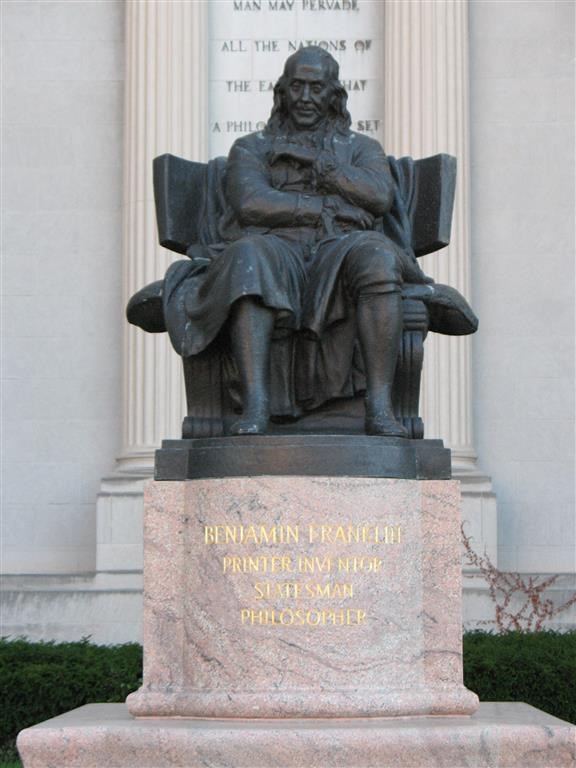 Following up on Bumping into Franklin on the West Wing, I found a sweet connection to a dear friend.
The seated statuette is a copy of the James Earle Fraser statue at the headquarters of the Franklin Life Insurance Company, Springfield, Illinois, dedicated in 1949. 
The Sangamon County Historical Society presents the statue on SangamonLink, naming a 5th-great grandaughter from the Castle family, Ann Otway Bird Castle, present at the 1949 unveiling. 
This teenage Ann, then around 18 years old, is none other than our dear departed friend, Ann Castle Boswell, pictured on the cover of Volume 22, #1 in April 2012, and in two pictures below.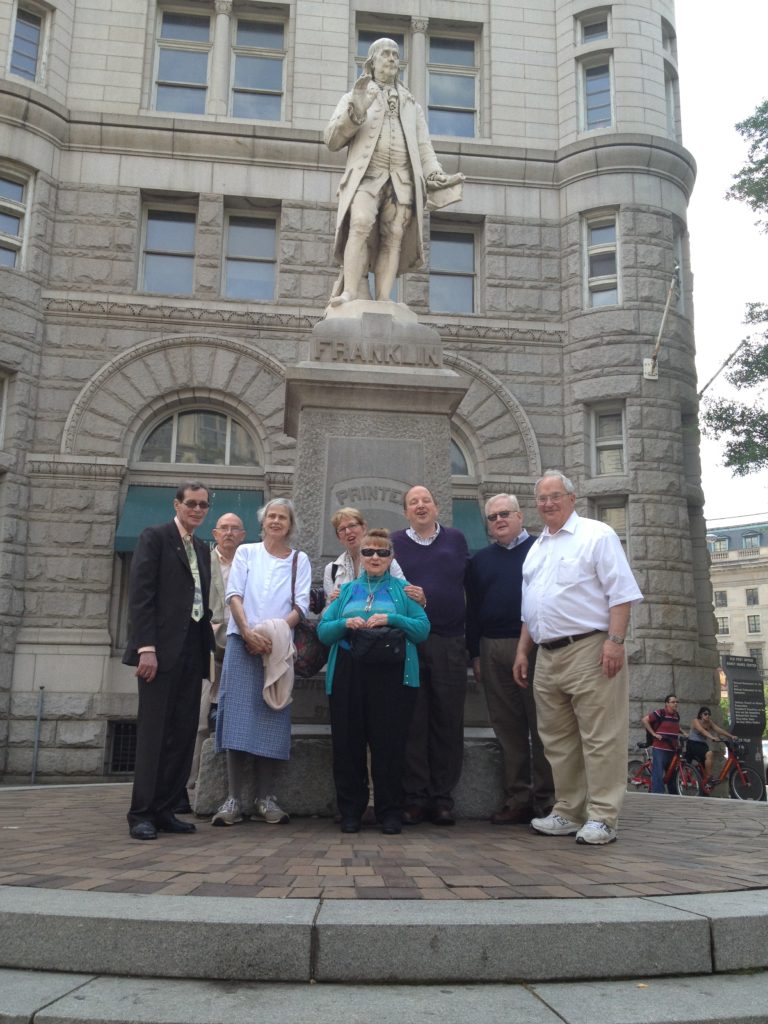 See Also