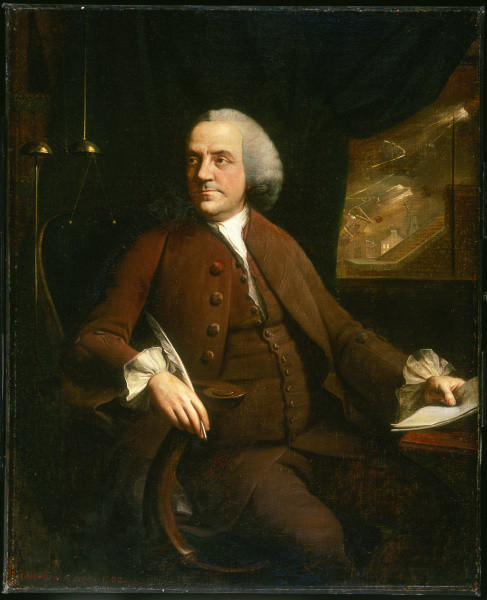 Benjamin Franklin is often cited as a left-handed person. I believe this flows from his Petition of the Left Hand, an essay about the feelings of the left hand itself. Artist Dean Morrissey appears among those convinced, as he features Franklin with a quill in his left hand in this lovely modern portrait: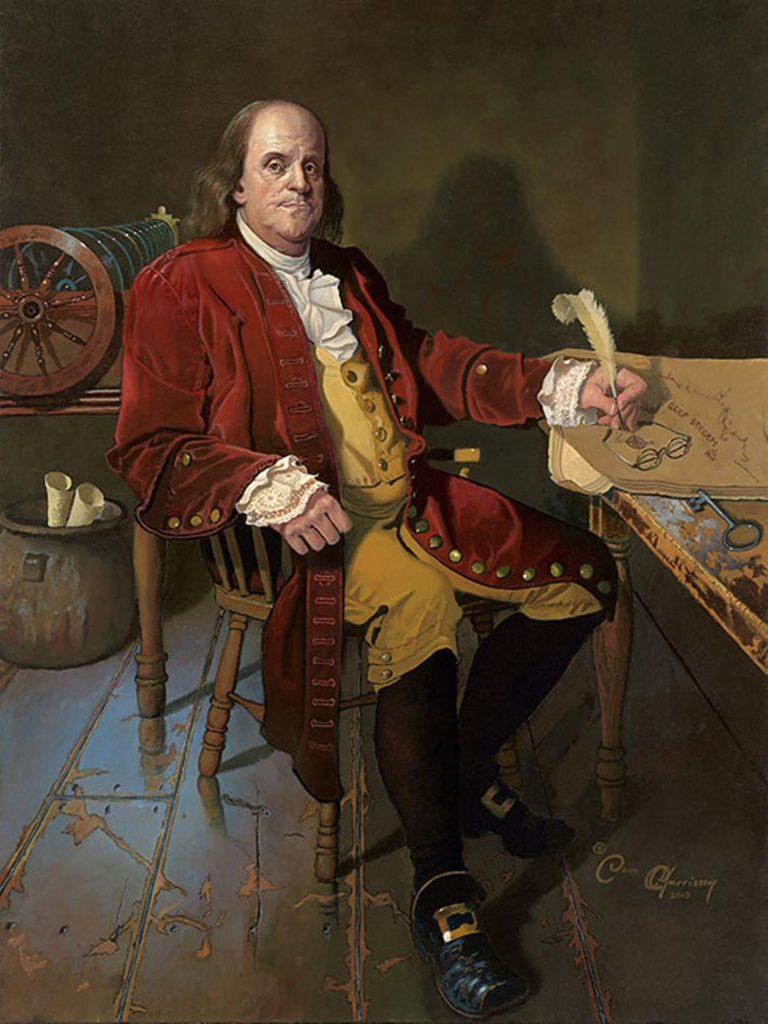 One of the 75 originals is on auction, December 29, 2019, at Sand & Rose: details here.
I am persuaded by the Mason Chamberlain portrait that Franklin held his pen in his right hand, but not so much that I can't enjoy this lovely piece.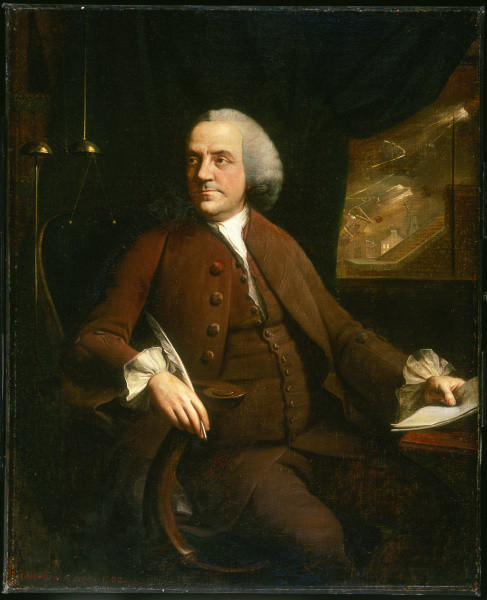 I would enjoy a handwriting analysis address which hand Franklin wrote with: suggestions are welcome.
See Also