The Closure Committee of the Friends of Franklin gathered in New Haven in November 2018 to donate the remaining funds of the Friends to the Papers of Benjamin Franklin in honor of Claude-Anne Lopez. Claude-Anne worked at the Papers for many years and started the Friends of Franklin as her "gift to the Papers."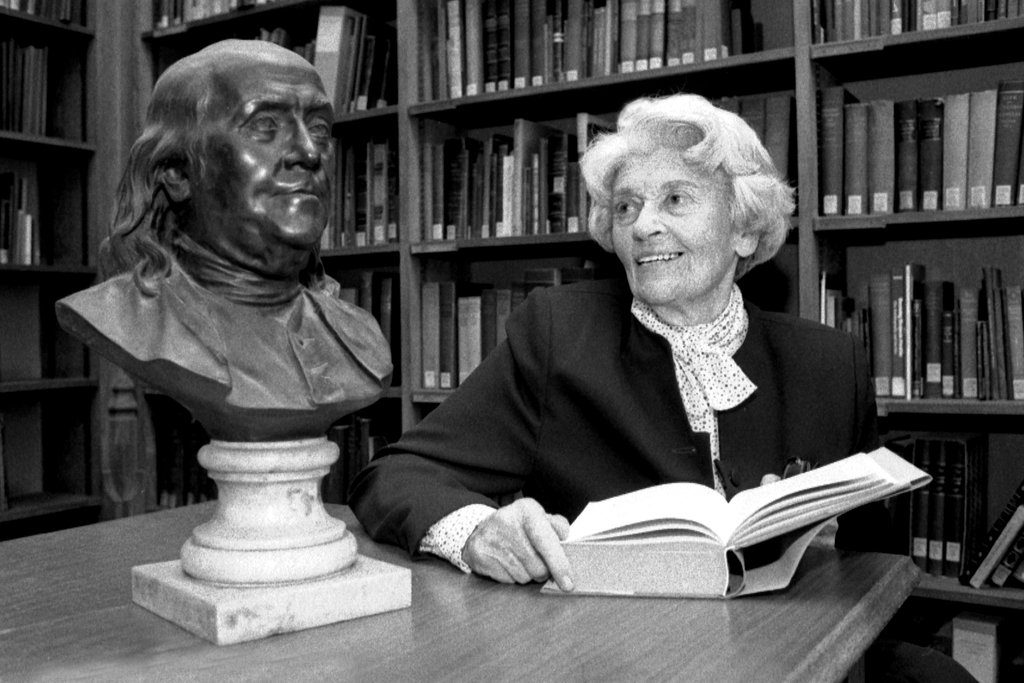 We gathered the evening before: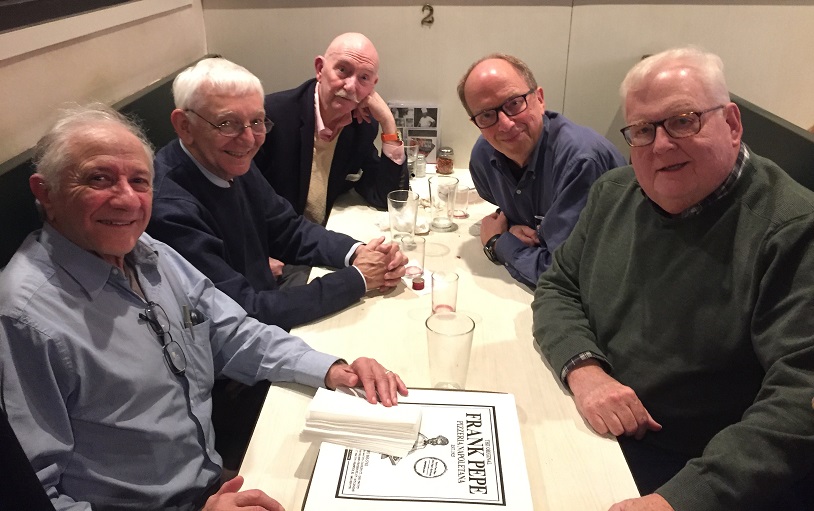 The next morning, we were greeted in the lobby of the Sterling Memorial Lobby by Editor Ellen Cohn. She showed us the stunning architecture, the printing press, and the cathedral-esque reading room.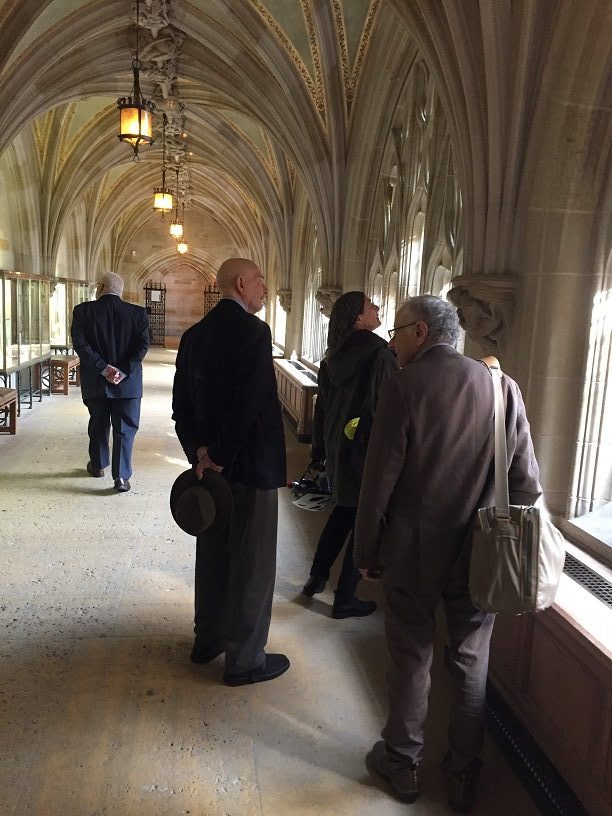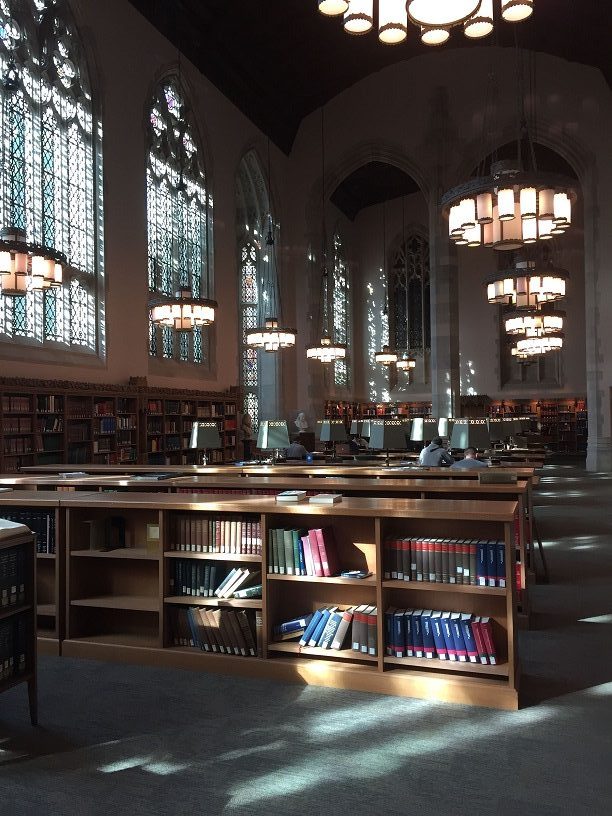 One highlight was the piece of sculpture Claude-Anne mentions in her preface to The Private Franklin:

Every morning on my way to work at Yale's Sterling Library, I walk by his bust standing guard near the entrance. I look at that very English face, eyes serene, skin flabby, thin and determined mouth, ironic smile. And I wonder what it was like to be his wife….

The Private Franklin: The Man and His Family, Claude-Anne Lopez and Eugenia W. Herbert; New York, 1975, W.W. Norton & Co: A Subjective Preface, p. xiii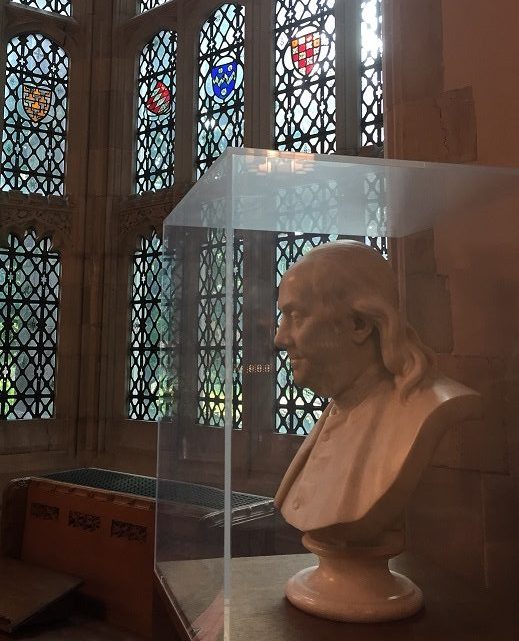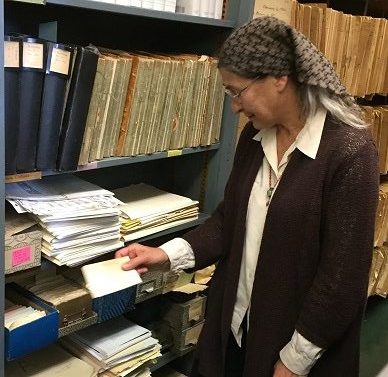 Ellen hosted all of us, visitors and staff, to lunch at Mory's. Time grew wings as we explored some of the treasures in the collection.
Our organization concluded "with a bright point" as the Friends of Franklin's President Lee Knepp spoke and made the presentation.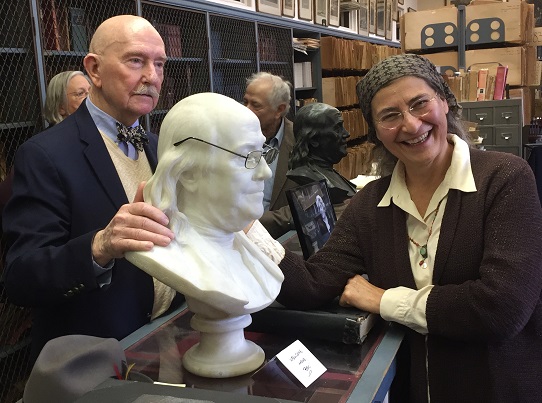 It was an honor to participate.

See Also: