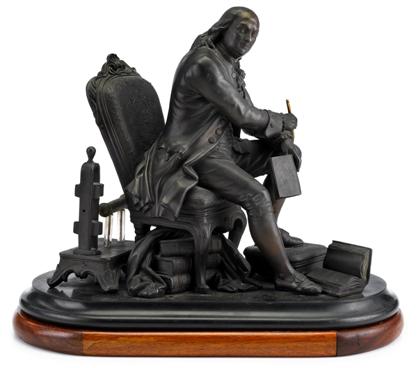 Development Tasks
Board Considerations
___ content for the About Us page.
___ board members as contributors.
___ define initial policy for supporting new readers & contributors.
Repairs (to do ASAP)
_x_ add Leo to description of the academic paper on the Way to Wealth, to be searchable here.
_x_ page: How to Contribute, under About menu. One place to update as things evolve.
___ email addresses: info@friendsoffranklin.org, president@fof.org: update How To Contribute and About us pages.
Content & Administration – Marty
_x_ Permalink to How to Contribute page.
___ contacting the author: can I be reached from my attribution lines?
___ online comments? Describe where & how they may be added.
___ online postings?
___ online registration?
___ Gazettes available for reading, with index page? ____ Bylaws of FOF.
___ Point of Contact updates for our domain name registration (after the hold period).
___ Weld images available. ___ my photos from the Huntington Autobiography exhibit?
___ On the Topics by Category page, list the pages that are also available from the menu.
___ Leo LeMay's Documentary History: is this posted anywhere now? Can we post my copy?
_x_ Link to my virtual cemetery on FindAGrave.com
* Link #1: Franklinians Virtual Cemetery.
* Fallback Link #2: (a) My Virtual Cemetery List, and
* (b) My Contributor Page, and (c) findagrave.com.
____ findagrave: is a login required to see the virtual cemetery? If so, consider exporting the virtual cemetery to a spreadsheet and posting here.
____ Question received: Can you tell us where Emily Bache and Margaret Bache are buried?
Content & Administration: Others
____ Roy: Utah graphic about the Gulf Stream?
Site Development
___ random quote generator, across the top or on sidebar. Consider the Bob Short alphabetical quotes cited earlier today in a post.
___ how to present topic/category head notes, a fixed overview and discussion, separate from a dynamic list of the postings.
___ look at websites of searchable essays: ThisIBelieve.org, others?
___ Google blog search, fed like the News is now?
___ Task tracking?
___ Other database connection, purposes?
Theme Changes/Wish List
___ option to NOT show the name of the page ("Home") on the page itself.
___ option to have some pages with a sidebar, other pages without.
___ option to control the formatting of the RSS feed: more space between items, for example.
___ option to have the RSS feed WITH CONTENT in the body of a page.
___ option to hide top-of-page image (when viewing and/or printing)?
Other Wish List Items
___ Adobe Acrobat: make the Gazette PDFs all searchable.
___ internal banner ads to suggest related content? Not at ALL sure this is a good idea.
Volunteers Wanted
___ News Capture: the News Feed contains many items that will disappear, though many of the links and much of the information on those links would suit our ongoing collection (for example, right now: authors & books, reenactors active, events held).