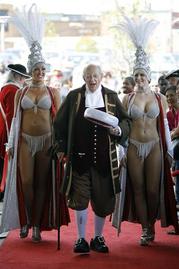 This will be a log of updates, with the most recent at the top.
April 2018
Updated the RSS feed from Google News
January 17, 2014
There have been numerous posts added, but little structural updates. I updated the Tasks page a little today, but I'm not at all sure I want to keep this page up and widely available.
October 20, 2013
Articles Wanted page.
How to Contribute page.
October 19, 2013
I believe the full posts will support comments. If only from registered users only, that would leave only me, and I prefer to edit the posts themselves.
Category pages for Franklin – General and for Website topics. I wish they were true topic pages, but they are compressed without formatting and without links; clicking the title page brings up the full post.
Menu started.
Topics page to receive all new posts.
Three posts written on Franklin, 1 on the website, 1 as test.
_x_ edit top image to be smaller, load faster. _r5 as 1,101 KB, r6: 318KB but not as wide as 1280 monitor; r7: 593KB, 1138 x 315px.
Search this Site added to sidebar.
New feed (RSS widget to Google) added to sidebar.
Home page, About us, and Developer pages.
New theme installed, image from Franklin at the Court of France across the top.