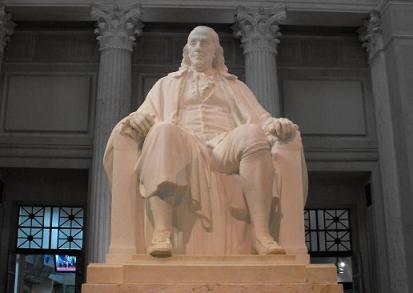 The Friends of Franklin is a 501.c(3) corporation.
The Friends of Franklin was formed in 1983 to support the study and appreciation of Benjamin Franklin. We consider ourselves an extension of the wide circle of friends that Mr. Franklin ("Doctor Franklin" to his friends) enjoyed throughout his long life in the 18th Century.
For three decades, we published a quarterly newsletter to our paid membership, and sponsored exhibits, trips and publications about Dr. Franklin.
Now (in late 2013) we are considering new directions. This website, very much under construction, will be free and open to anyone with an interest in our mutual friend.
To contact the Friends of Franklin, please see our How to Contribute page. Thank you!